We just want to spread
our work in all over
the India

We contribute for the
social work
नीम लगाओ पर्यावरण बचाओ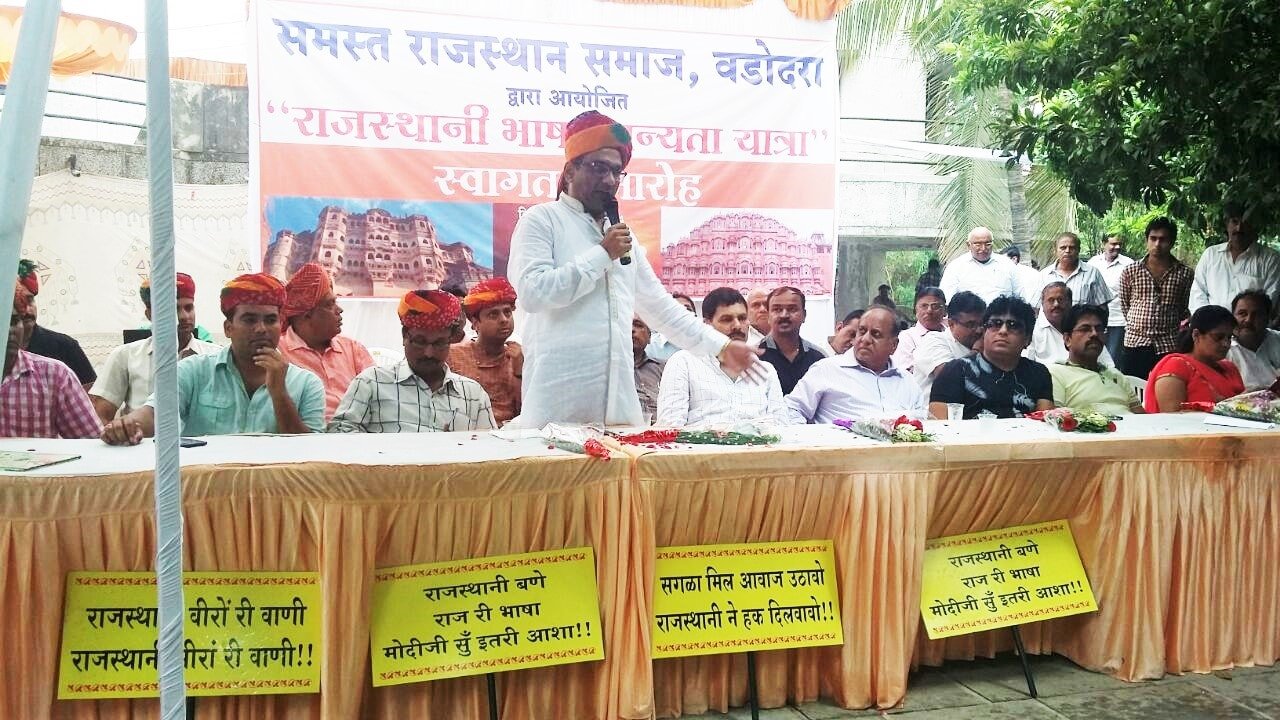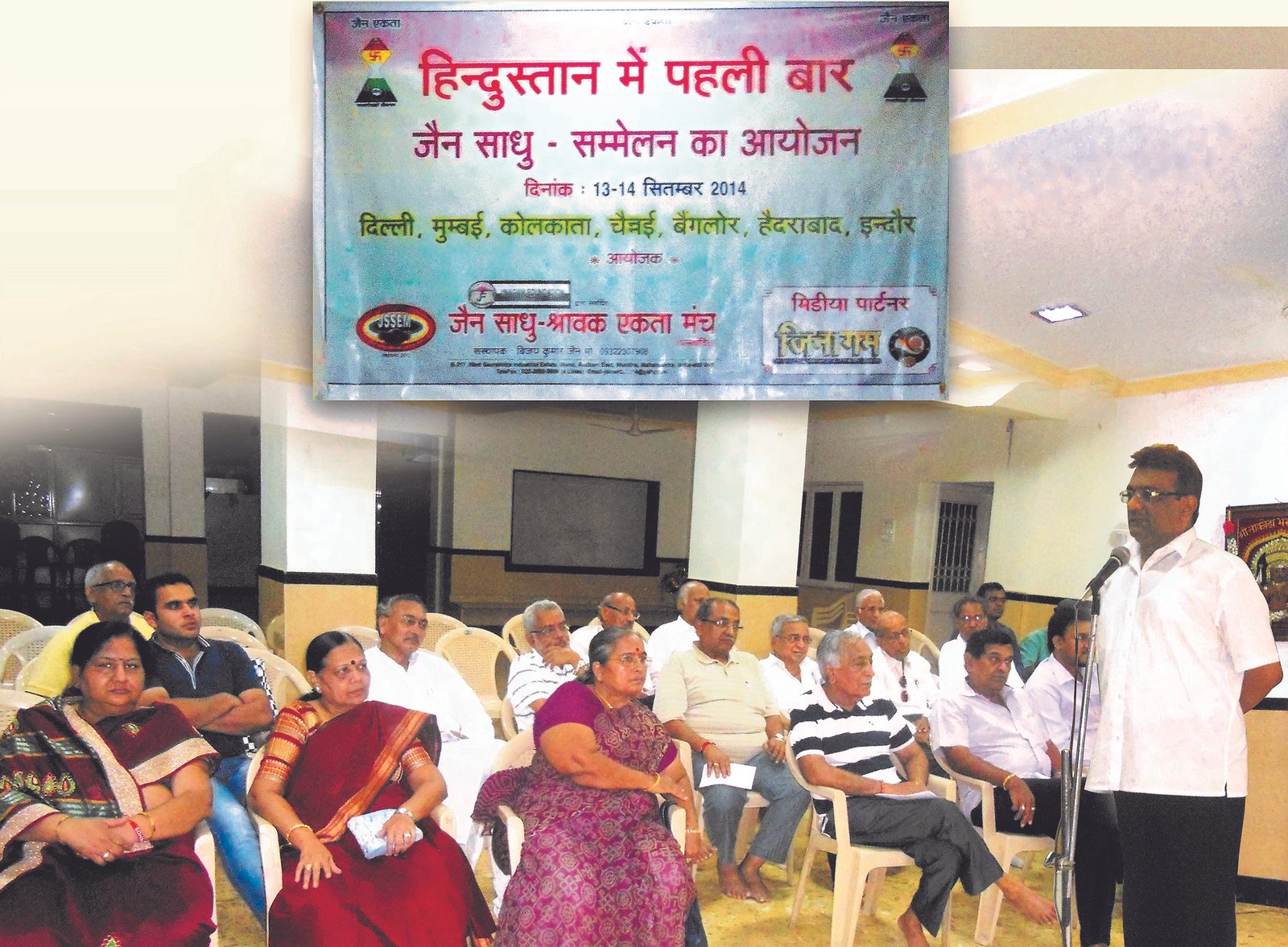 jain sadhu-shravak ekta munch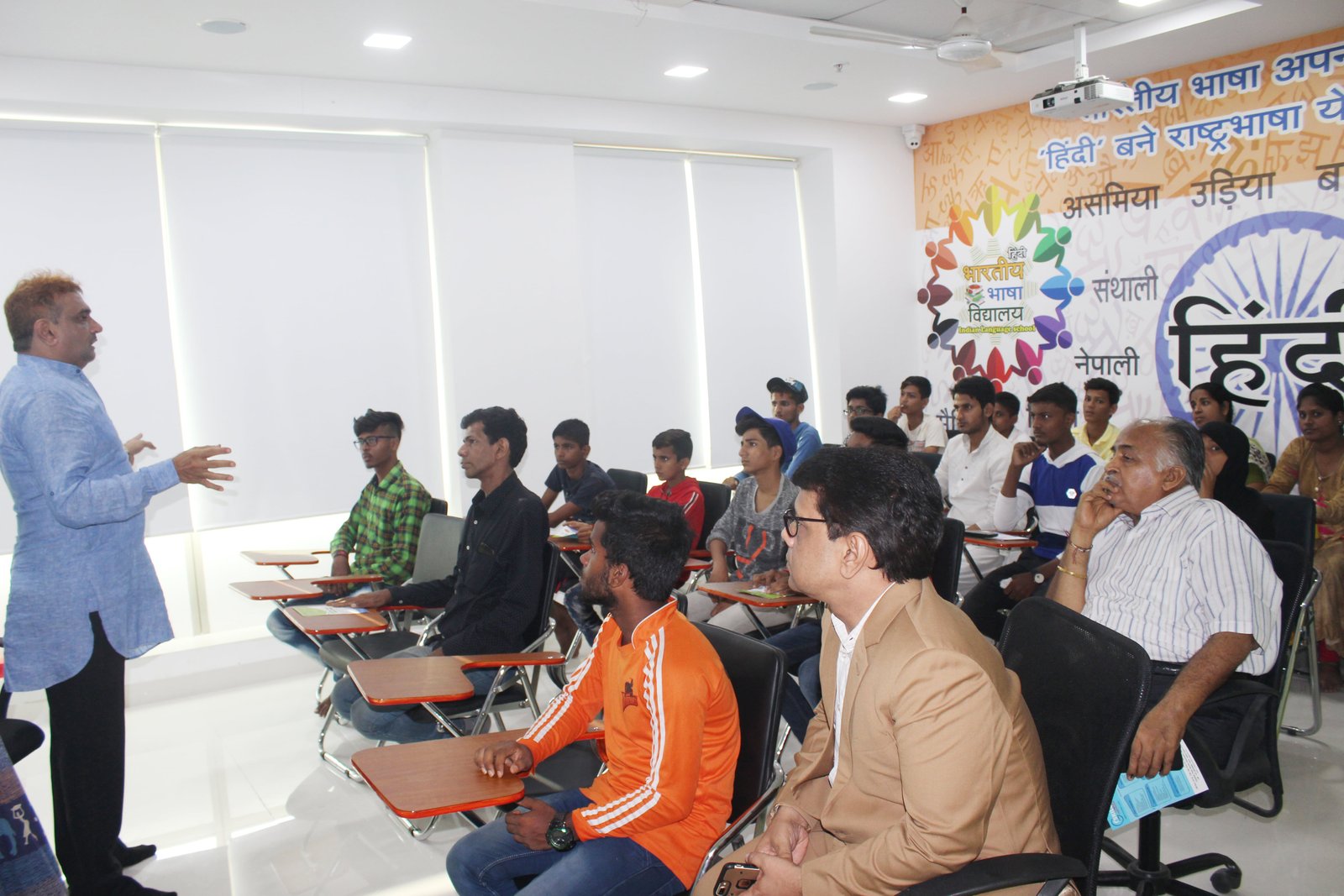 G-digi world
Free computer classes

Bhartiya bhashayi sammelan
Mr. Bijay Kumar Jain experienced one thing very seriously in his three and a half decade correspondence that even after 70 years of exile from foreign slavery, India has no constitutional national language. Mr. Jain's firm opinion is that 'Hindi' is proprietress to be the official language of India's universal national language.
Mr. Bijay kumar jain has done many social works and working on major projects for social service.
-Hindi becomes national language of india-
-For Rajasthani Bhasha-
-For environment-
-Jinagam Foundation NGO – Free Neem Tree Plantation-
-For Education- Gdigiworld – Provide Free Computer Education-
Jain sadhu-shravak ekta munch
The first meeting of 'Jain Sadhu-Shraksha Ekta Manch' was organized in Shantwadi Ashram, in Andheri West on 11th May 2014, in which the following decisions were taken:
First of all, the meeting was started by all present members with 'namocar Mantra'. Shri Chandra Prabhu Jain Patshar Shantwadi Trustee, Mahendra Hastimal Parmar Jain said that the campaign launched on 'Mahaveer Janm Kalyanak Parva' for 'Jain Ekta' by Bijay Kumar Jain started with this holy land. And now the 'monk-conference' huge government, which is being done, will also get huge support.Architect Shri Sampat Sethi Jain said that organizing 'Sadhu Sammelan' will prove to be a milestone for 'Jain Ektaa', for which I am present with dedication and dedication and also with the help of 'Jain Ektaa' Instead of surrender, rather than the Shravakas, who should serve the selflessly, the people whose government should be involved in this, only such people should be included in the forum.
Head of the country in the direction of Bijay Jain for honoring the national language received 'Hindi' Cities like Mumbai, Kolkata, Delhi, Lucknow, Bhopal, Hyderabad, Chennai, Chandigarh, Meetings were organized in Bhubaneswar, Guwahati etc. in which large number of Hindi Literary, language lovers and journalists also took part, the media's senior personalities There was encouraging reactions from all, it was not for everyone that the 'Hindi' language was constitutional It is welcome to get all the media together on the resolution of getting recognition. The historical event will happen. Continuing his endeavor, Mr. Jain on January 30, 2017, Mahatma Gandhiji's On the death anniversary, from Delhi-based Rajghat, a request was made to the Indian government that India Constitutional honors should be given to the national language 'Hindi'. President of India, Prime Minister, Support of Chief Ministers, MPs, editors, journalists, linguists and writers was also found, These caravans do not stop here Even After this, the success of the National Language Campaign On January 5, 2017, the Terapanth Bhawan Bhubaneswar, Hindi Sahitya Sammelan Office, New Delhi, January 19, 2017, Assam National Language Committee on Guwahati, January 22, 2017, Press Club Chandigarh, January 22, 2017, the Legislative Assembly in Rajghat on January 30, 2017. On February 6, 2017, Mumbai Municipal Corporation, Mumbai, March 4, 2017, Bangka College, Mumbai, 16 March 2017 Sathe College, Vile Parle, 23 Marwari Public Library, March 07, 2017, Press Club Raipur on May 14, 2017, On June 18, 2017, the Vindy-Dwivedi Gyanpeeth Indore, For the first time in 26th to 30th September, Mumbai has organized a world-class 'Bhartiya Bhasha Mela' of 24 Indian languages, which was inaugurated by Mrs Mridula Sinha, Governor of Goa. 3D International Conference on Jan 6, 2018 . In Calcutta, Jain had to bear the responsibility of coming first to the stage without listening to 'first language-language then national language'. it is said There should be passion in the human life, kisses the success steps, organized the 'Bharatiya Bhasha Sammelan' on 10-11 January 2018 by bringing 22 culture of culture to the University of Mumbai, which was inaugurated by Governor of Nagaland Mr. P.B. Did the teacher. 
Hindi bhasha yatra:
More horror than terrorism to eliminate any country of English To eliminate his language is enough, after ending the language how you will save your culture?Today in india the horror of English is more than terrorism. This opinion M.L. Gupta (National Language Committee, National Language Department) expressed that, the Indian language honors issued from Mumbai reached Pune on December 25, 2018, in the Mahavir Pratishthan, Puneites welcomed the visit.In the press conference held at Mahavir Pratishthan, Organizer senior journalist and editor Bijay Kumar Jain questioned That our country has national anthem, national bird and national currency, Then Why is not the national language declared? He will soon get Hindi from the government Soon officially demanded the declaration of the national language. Mahavir Vijay Bhandari, convener of the press conference organized in the establishment That this issue is very important and it is demanded through the whole countrymen Should be.
and this work will be continue till our hindi language does not honoured as "Rashtrabhasha".
We contribute for the social work
नीम लगाओ पर्यावरण बचाओ (jinagam foundation)
On 5th June World Environment Day, the Mayor inaugurated tree plantation program organized by 'Jinagam Foundation', invited by Hindi Service and Editor-in-Chief Bijay Kumar Jain, as World Environment Day on Wednesday, June 5, Vishwanath Mahadeshwar's tax dedication was done by his bungalow, Despite the busy euphoria of the mayor of the Mayor towards the plantation, the mayor completed the plantation program, and urged everyone that life is only from trees and every person should have 1 tree in his lifetime. Must be determined and cared for as well as his offspring, Thereafter, the next stop for this program was J.B. Bala Saheb was situated in the city, where five trees of neem were planted with the help of former corporator Subhash Sawant and every person who came in the garden there promised full support and said that by saving the life of the tree, we will protect our own future. Together they all swear that we care about our children In the same way, we will also feed this tree, we will water up every day.
Aapno rajasthan program (jinagam foundation)
Mumbai on 28-30 March 2015 on Mumbai's holy land Rajasthan Diaspora organized the 'You Rajasthan' program, in which thousands of people have not seen their presence, the program is appreciated, the main reason for establishing 'Mera rajasthan' institution is There are many such things to be done in the world, connecting various political institutions, creating a sense of dedication in each other, coordinating, expanding business, organization-unity etc, so that we become an organized identity of Rajasthani's and we are saying that we are Rajasthani…it is said Rajasthani does business only, it only runs behind money, but it is not so, if we see the history of Rajasthan, we will know that Rajasthani's have not only earned money through their work, but we have done so many social work in the entire world. Respect of Indian culture, not only in Rajasthan but all over the world But we did not spread the work done by us, which is needed in today's era while the other Indian society does 1 work and 100 say, while we do 100 jobs in Rajasthan and do not even say one.
Rajasthani bhasha manyata yatra
 the first Rajasthani based in Mumbai on the morning of July 19th 2015. The holy courtyard of the society, which was established in 1947, is situated on the temple of Swami Lakshminarayan ji, where the yagya was held for the success of the journey, which was operated by Dilip Pandit ji 11 Pandit S / Shri Dilip, Sunil, Jay Prakash, Lokesh, Avanish, Suryamani , Rakesh, Dinesh, Birendraji, Pintu, Va'a zodiac, hosted by the organizers of the trip, Bijay Kumar Jain and Dharmapanti Santosh Jain, Rajasthani filmy world's favorite Diya-baati The famous serial Neelu and Arvind Kumar, industrialist Pannalal Daga (Kolkata), film producer Ashok Bafna and Dharmapatni, industrialist Vinod Morwal and Dharmapatni Savitri Morwal, Ramvatar Tainiwala and Dharmapatani Achatnivala, BJP legislator Raj K. Priest Rajasthan Patiala Association Committee Committee, Patvi Rajendra Barhhat, Udaipur, Rajasthan Seva Sangh. City President and Vice Chancellor Shri Vinod Tibdeval, Shri Indakumpatodia, Mr. Anil Premchand Kedia, Mr. Om Prakash Goenka, Mr. Santosh Kumar Gupta, Mr. Sunil Dharani Dharka, Mr. Madan Sarawagi, Mr. Radhey Shyam Sharma, Mr. Anup Himatramaka, Mr. Man Mohan Bagdi, Principal Walecha Madam, Mrs. Samadani, Dr. Bhagwati Dadhich, film artist Vicky Hada, Prabhu Chauhan, The language recognition 'Rath' was felicitated with the slogans of Rajasthani language recognition with film producer Jatin Agarwal and others. In the journey, the students of the College of Bagdka took new forms and sat in the trucks and reached the famous Meera-Bhayandar, under the name of Rajasthan, by the local people, by the famous social activist Nandu Poddar and the corporator Suman Kothari, welcomed by the local people by floral and wreaths.
Yatra starts from  
Meera-Bhayander -> July 19, 2015 ->  Vapi, July 19, 2015 -> Surat, July 19, 2015 -> Ankleshwar, 20 July 2015 -> Vadodara, July 20, 2015 -> Ahmedabad, July 20, 2015 -> Bachiwada 21 July 2015 -> Rajsamandh 21 July 2015  ->  Servant Martyrdom Site, Udaipur, 22 July 2015 -> Jodhpur,22 July 2015 -> Dongarpur,23 July 2015 -> Nagaur, 23 July 2015 -> bhartiya school, Lakshmangarh,23 July 2015 -> Countrywise Temple of Karani Mataji ,July 24, 2015 -> Bikaner July 24, 2015.
G-digi world free computer classes
Module 1:  Technology skills
Operating system
Word-processing skills
The electronic document: spreadsheet
The key to perfect E-presentation
Data management skills
IT system maintenance
IT networking and cyber security
Emails, search engine and Web application
Learning advanced mobile technology
Module 2:  Soft skills
Emotional intelligence
Attitude and Altitude
Interpersonal skills
Stress management
Business Etiquette
Voice and accent speaking
Interviews and group dynamics
Leadership
Module 3:  Communication skills
The power of communication
Language & linguistic communication
Public relations
Mastering the art of public speaking
Paraverbal skills
Corporate communication
Body language
Breaking the ice berg : Fear
Overcoming communication barriers
Module 4:  Management skills
Achieving success by management skills
Pyramid of management skills
Strategic thinking
Marketing management
Managerial accounting
Customer relationship management
Guidance by top level management experts
Module 5: Select anyone specialised course from below
Certified course in travel and tourism             
Certified course in Event management
Certified course in Retail management
Certified course in Taxation
Certified course in computer teachers training
Certified course in cleaning and forwarding agent
Bijay Kumar Jain
Committed To The Community